This process will take a few hours at minimum, and involves getting setup with a crypto wallet. Let's start by creating the content you want to sell.
Step 1: Use Canva to create your content
There are very few restrictions to what can be "tokenized" and sold in these marketplaces. To start, I'd recommend creating a branded piece of content that would appeal to your audience or customers.
This content can be a graphic, photo, GIF, video, meme, music, pdf, or any type of digital file. Think about what best fits your brand. An iconic location can make for a photo, or video, maybe with the original owners.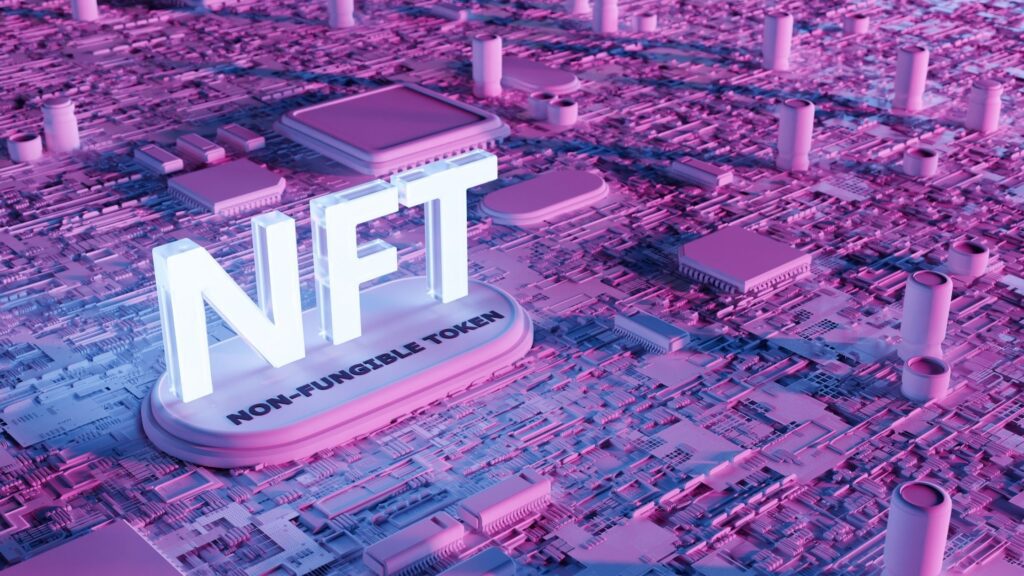 Canva can be used to generate your content and embellish it with animations, textures, headlines, text, filters and more. Once you have your digital asset you can export it as any file type you want.
Step 2: Create a crypto wallet
Which crypto wallet you decide to use can largely be determined by which marketplace you want to sell your NFT on.
If you want to use OpenSea's marketplace, they currently support the following crypto wallets at the time of publishing this post.
If using Rarible they have instructions on how to connect a crypto wallet and it looks like they support MetaMask, Fortmatic, WalletConnect, and WalletLink.
A crypto wallet will allow you to connect a funding account (bank, card, ach), and purchase, send, or receive crypto currencies like Ethereum, Bitcoin, and others.
These transactions require several levels or authentication for security reasons, so be ready to spend some time getting this setup.
Normally, I would recommend purchasing some Ethereum after setting up your crypto wallet. If you're going to use OpenSea's free NFT option, then you can skip buying Ethereum for now, however, keep in mind you will need to pay for other marketplaces.
Step 3: Connect a Crypto Wallet to a Marketplace
As I mentioned earlier, there are lots of marketplaces for selling NFTs. You will want to make sure that the marketplace you choose is compatible with your crypto wallet.
Connecting your crypto wallet to a marketplace will require multi-factor authentication, so be prepared to sit by your smartphone and email to get through the connection process.
Rarible and Coinbase's wallet do work well together as well as OpenSea and MetaMask.
Step 4: Price and place your art online
Pricing art is difficult, as the value really depends on the owner of the art. Consider your audience and then pick your price.
You will have the option to collect royalties every time your art is resold. This contract will follow your NFT wherever it lands, so consider this carefully. The default is 10%.
You can also limit the amount of copies are sold making your digital art more rare. All of these details will be embedded into the blockchain during the minting process.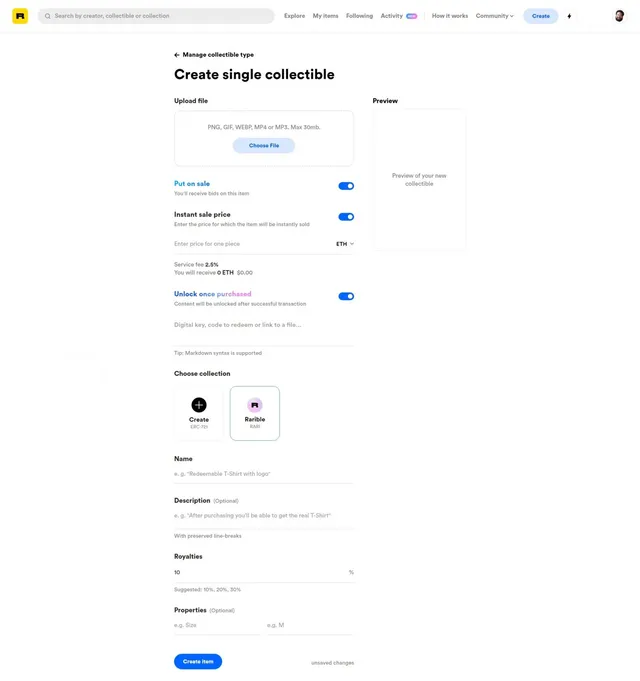 Now that you know what it takes to create, publish, and sell an NFT. Now, should your business invest in this volatile new economy? Yes, but with caution.
Have questions? Check out our post on ways to use NFTs to grow your business.