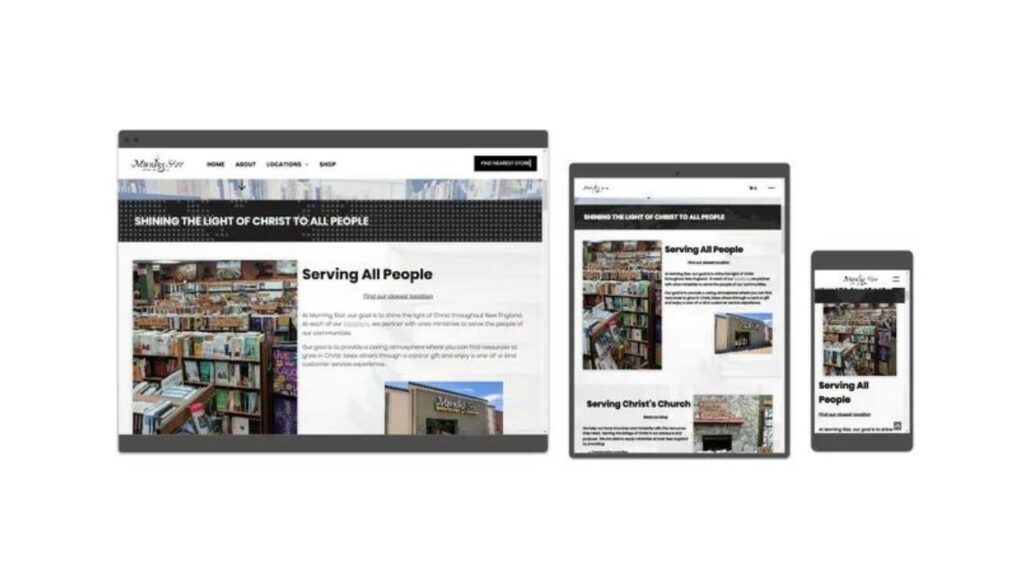 Morning Star Christian Bookstores is a retail business with multiple locations across New England. They offer an in-store experience that needed to be captured and expressed online.
They also had need to incorporate online gift certificates and eCommerce integration. And at the end of the project, their customers were able to purchase gift certificates and and a variety of products all online.
Using eCommerce best practices that included adding content to category pages, and using internal links to help users discover new products, I was able to make their website a wonderful online shopping experience.