Gauthier Murphy & Houghtaling connected with us through LinkedIn. Yulia and her team were looking for help managing their social media marketing. After speaking engaging with them about their objectives it became clear they were looking for much more than just social posts.
After conducting a Snapshot Report, we discovered opportunities to reach the greater Metairie, and New Orleans area. The target audience would be for property owners needing help with insurance claims. Especially those who experience damage from severe weather.
The Goal
There were several objectives that GMH looked to accomplish during the campaign. The priority was to reach property owners who were filing insurance claims, or had filed insurance claims. The second objective was brand awareness across social media and online.
Business Listings
We started cleaning up and adding business listings for GMH across the web with accurate information like their address, phone, hours of operation, and more. These citations help build links back to their website, and give more opportunities for future customers to find them online. Directories like Yelp, and Nextdoor rank for many different keywords and are platforms people use to find services.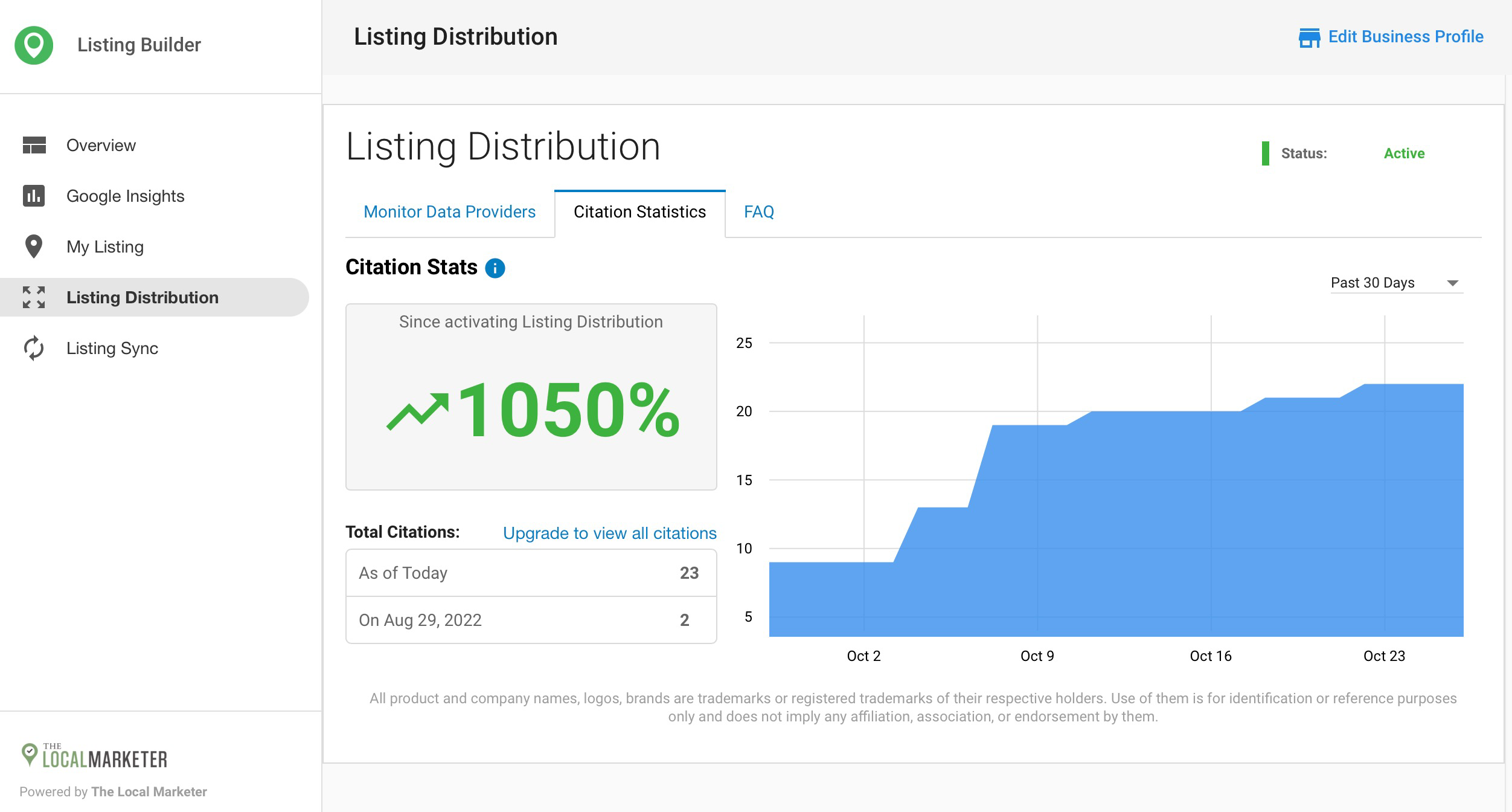 One audience that GMH wanted to reach were property managers and property owners in the hospitality industry. Using social media to bring attention to this audience meant posting regularly to LinkedIn. We also wanted to keep their Google Business Profile active so that when they appeared in local searches, they presented opportunities to convert more customers.
Our automated social media marketing scheduled weekly posts for GMH on multiple platforms. This included offering unique messaging and imagery that best suited the platform. Each post was scheduled ahead of time, filling their content calendar with consistent social posts.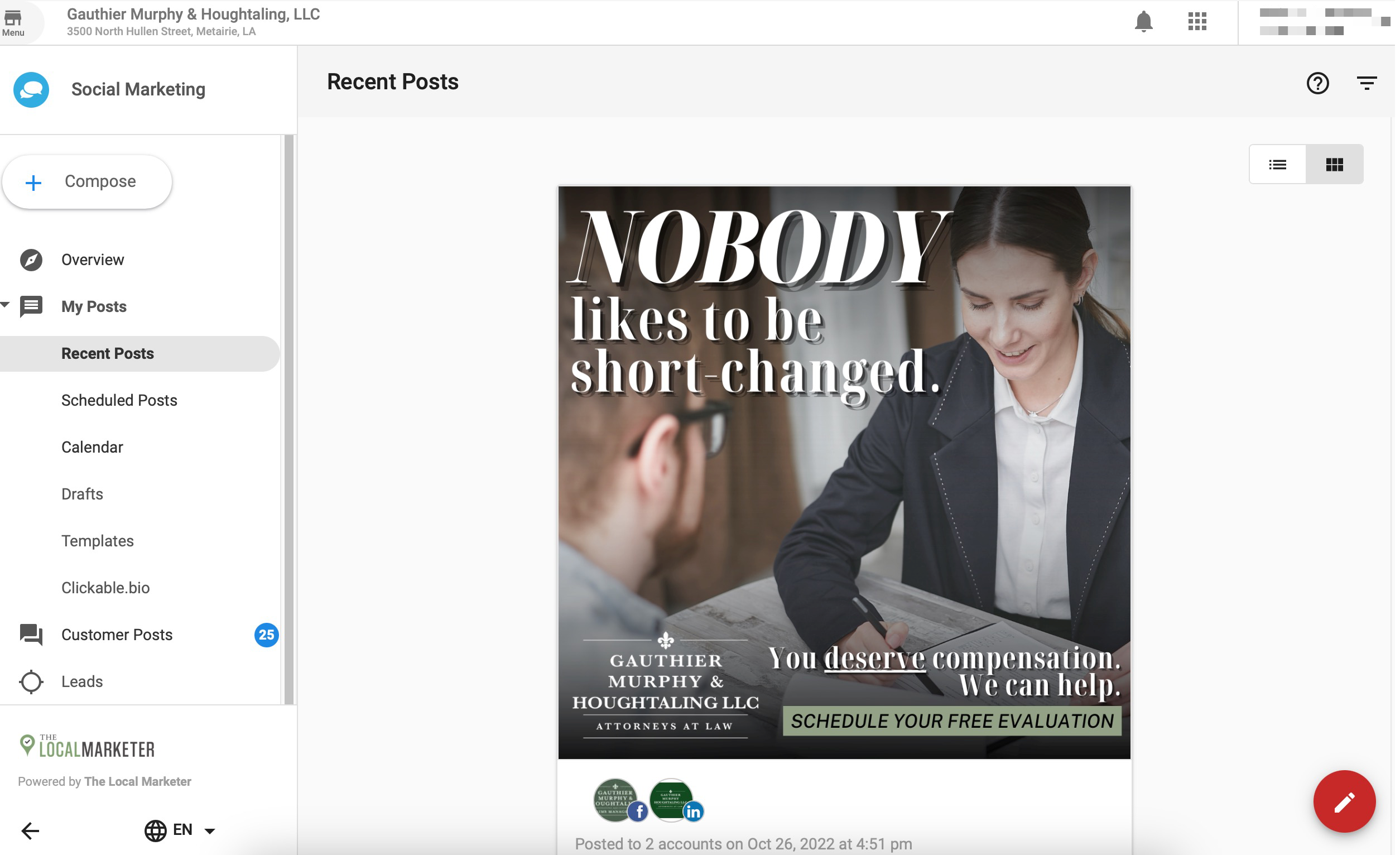 Our Executive Report also gave a summary of engagement from Social Networks, allowing their team to see what posts received the most engagement.
We setup a local ads campaign with the objective of reaching property owners, and those looking for help filing a property damage insurance claim. The campaign included a branded landing page on the subdomain of the business. This provided a completely branded user experience throughout the ad campaign.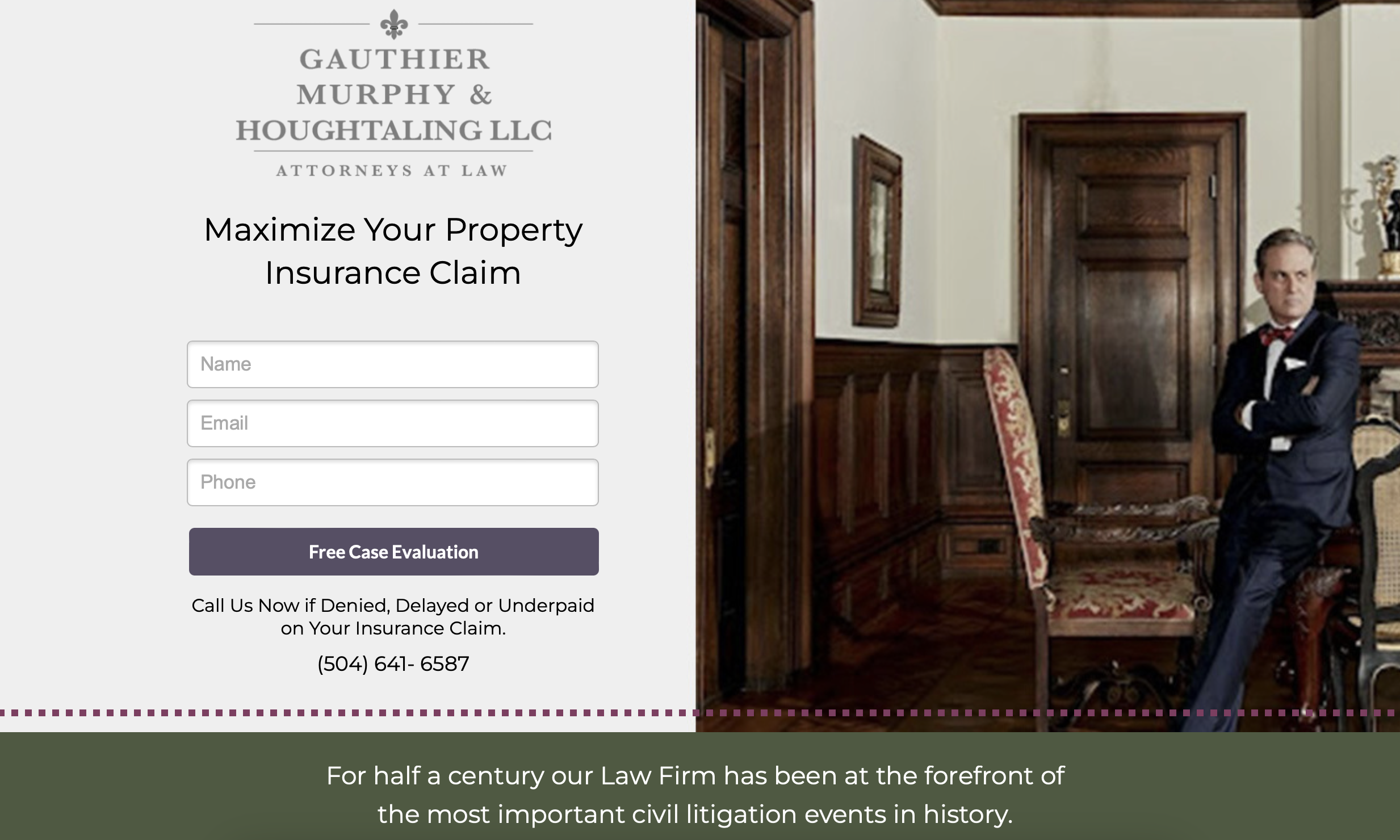 Over time the digital ads campaign collects more data about who is responding to the ads. This allows for very effective targeting of business industries and company sizes that are more likely to respond. This data collection helps us with current campaigns and future campaigns as we can learn what works best for each type of business.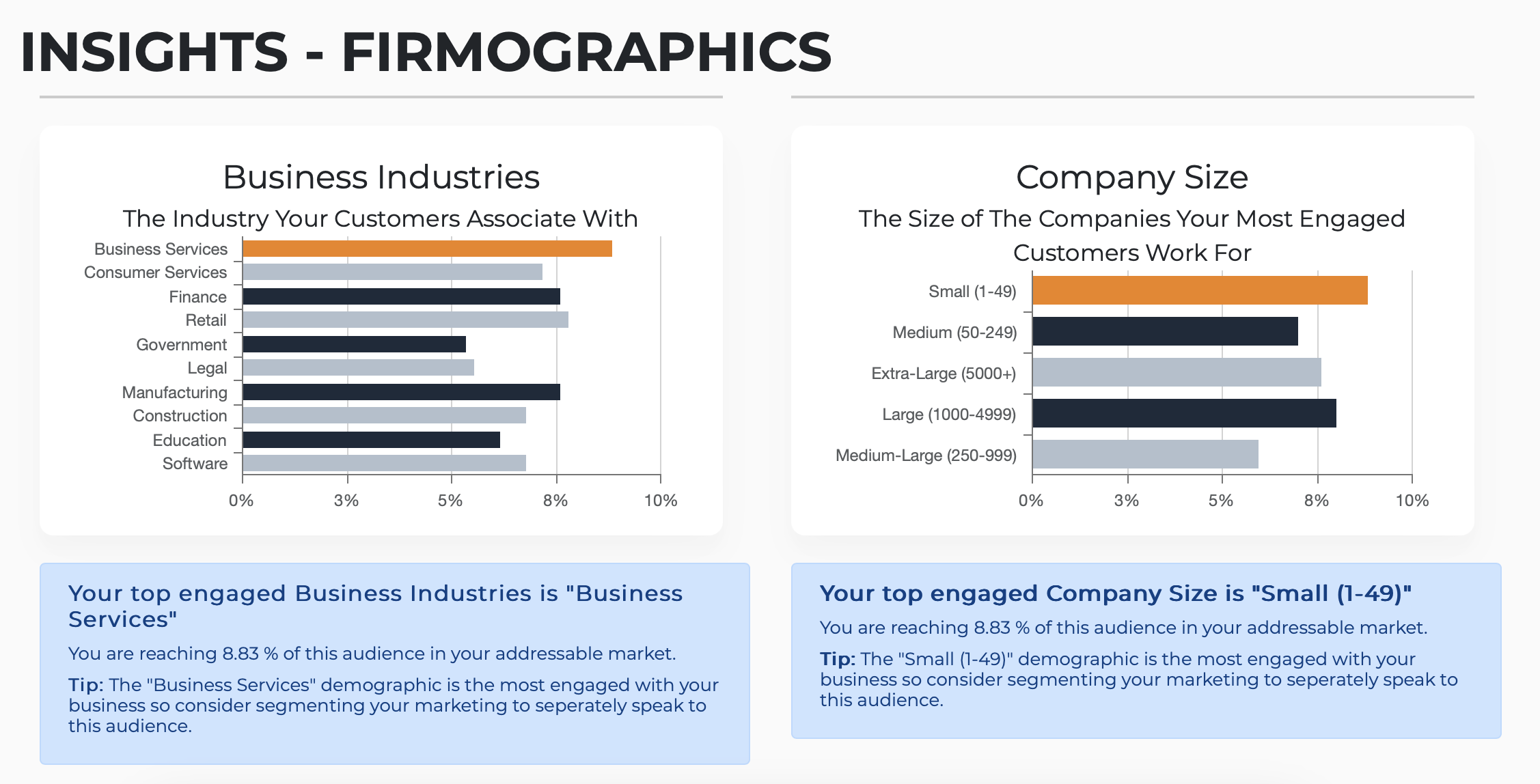 Our ads campaign for GMH not only targeted specific industries but those decision makers inside the business. Since our campaigns are not platform specific, we can present ads across platforms as continue to present our customer as a solution to their specific problem.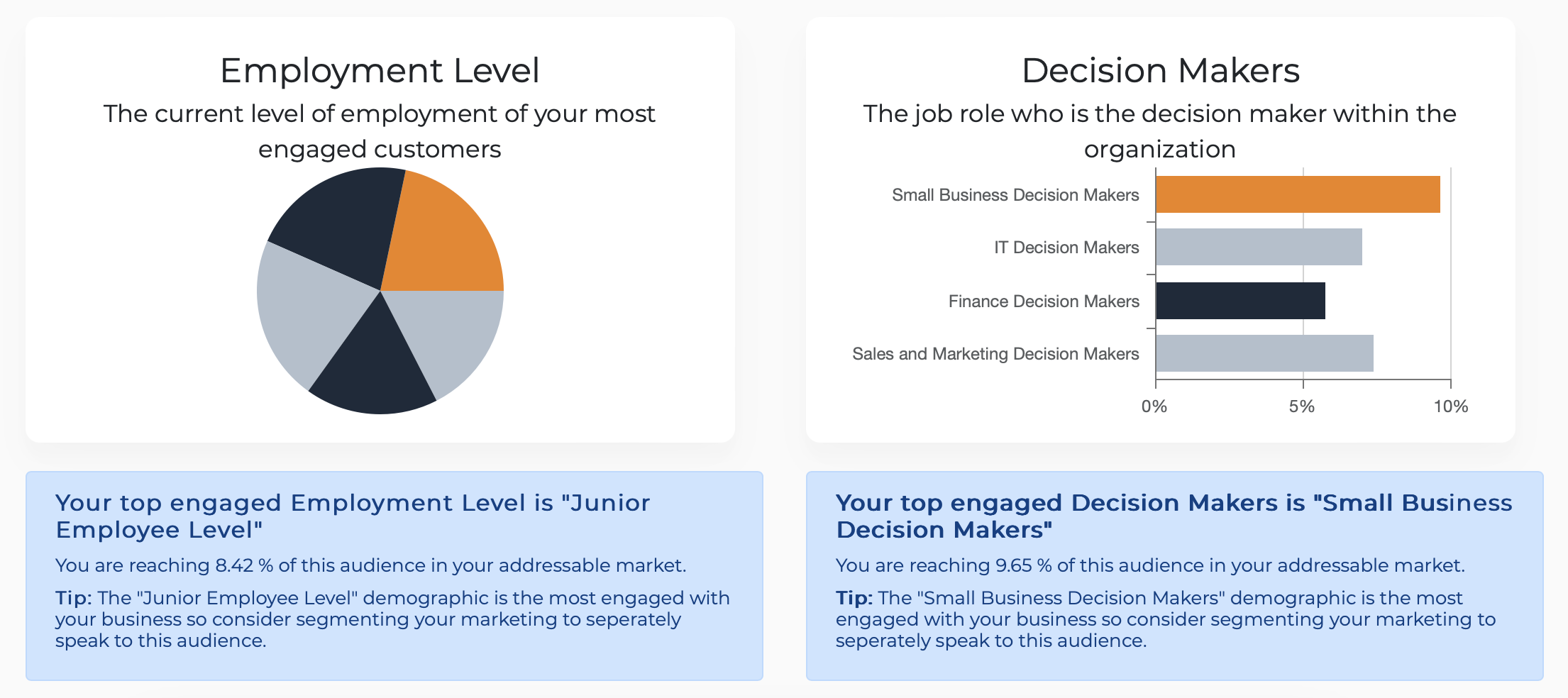 The Results
There have been a significant improvement in brand awareness across social platforms, and dozens of leads coming in through their landing page. The calls coming in below are tracked using the landing page and a tracking number only available within the ads allowing for attribution to be given exclusively to this campaign.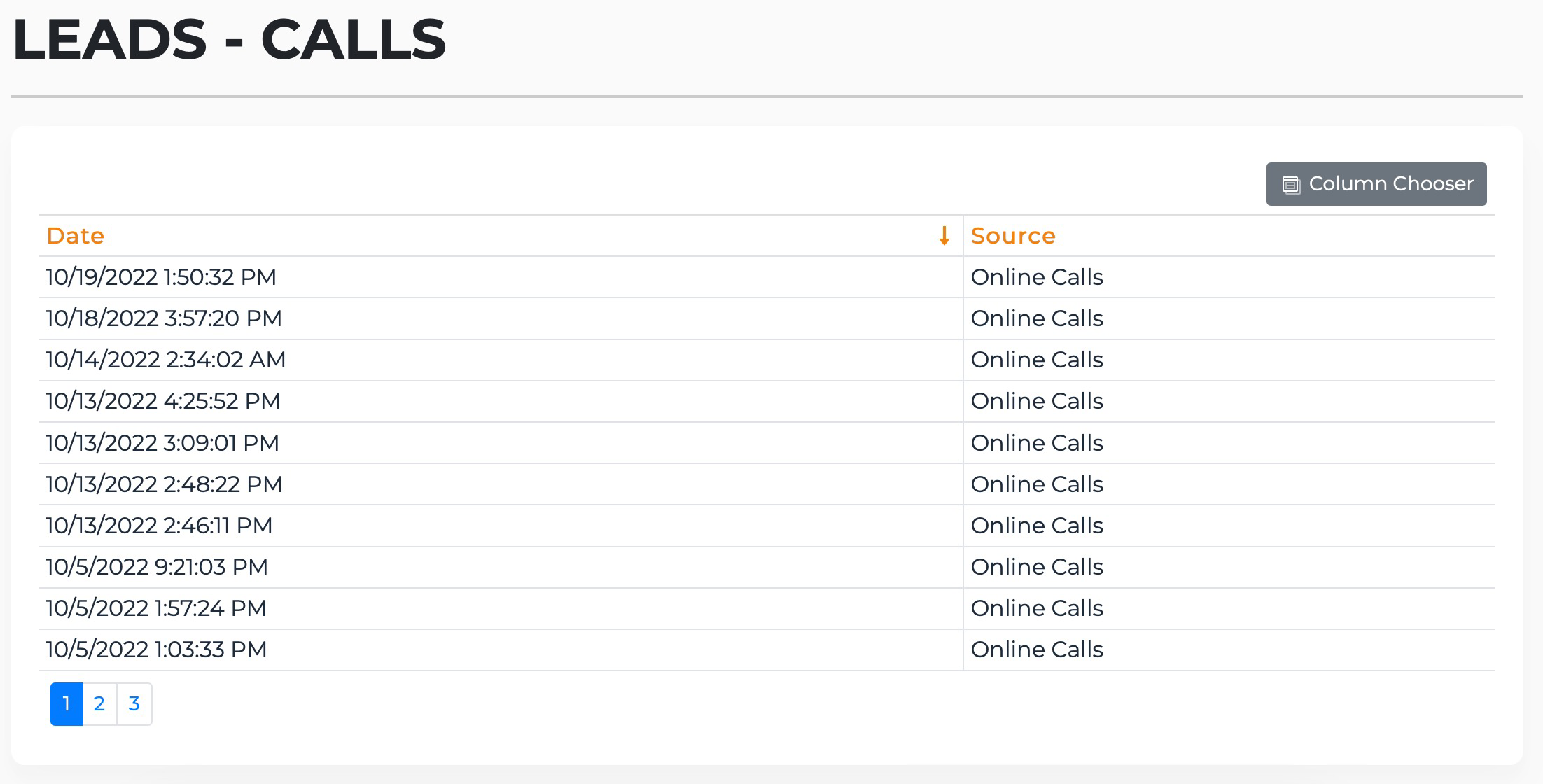 We have seen the number of leads increase through their Google Business Profile. Local organic searches are bringing more customers to them through both discovery and brand recognition.

Wrapping Up
We are helping GMH attract local customers through effective omni-channel online marketing. This done-for-you service is fully automated, allowing the firm to focus on their clients. And with weekly Executive Reports delivered to their inbox, they can have complete visibility into their campaigns. GMH is growing their business online through automated local marketing, and you can too! Reach out today to get started.