Steaming Tender's marketing goals started with updating the look and feel of their brand, starting with their website. The owners wanted a simple and modern design that showcased their menu, and was easy to navigate.
Along with the aesthetics of the website, Steaming Tender wanted to modernize their marketing by:
Synchronizing their Menu online
Having a fast, mobile-friendly website
Put their newsletters online
Their new WordPress website accomplished this and much more when accompanied by our Menu Sync app, and online toolkit.
Previous Website
The previous website captured the train station feel. However, it felt dated and dark and the restaurant owners wanted something bright but still old-world.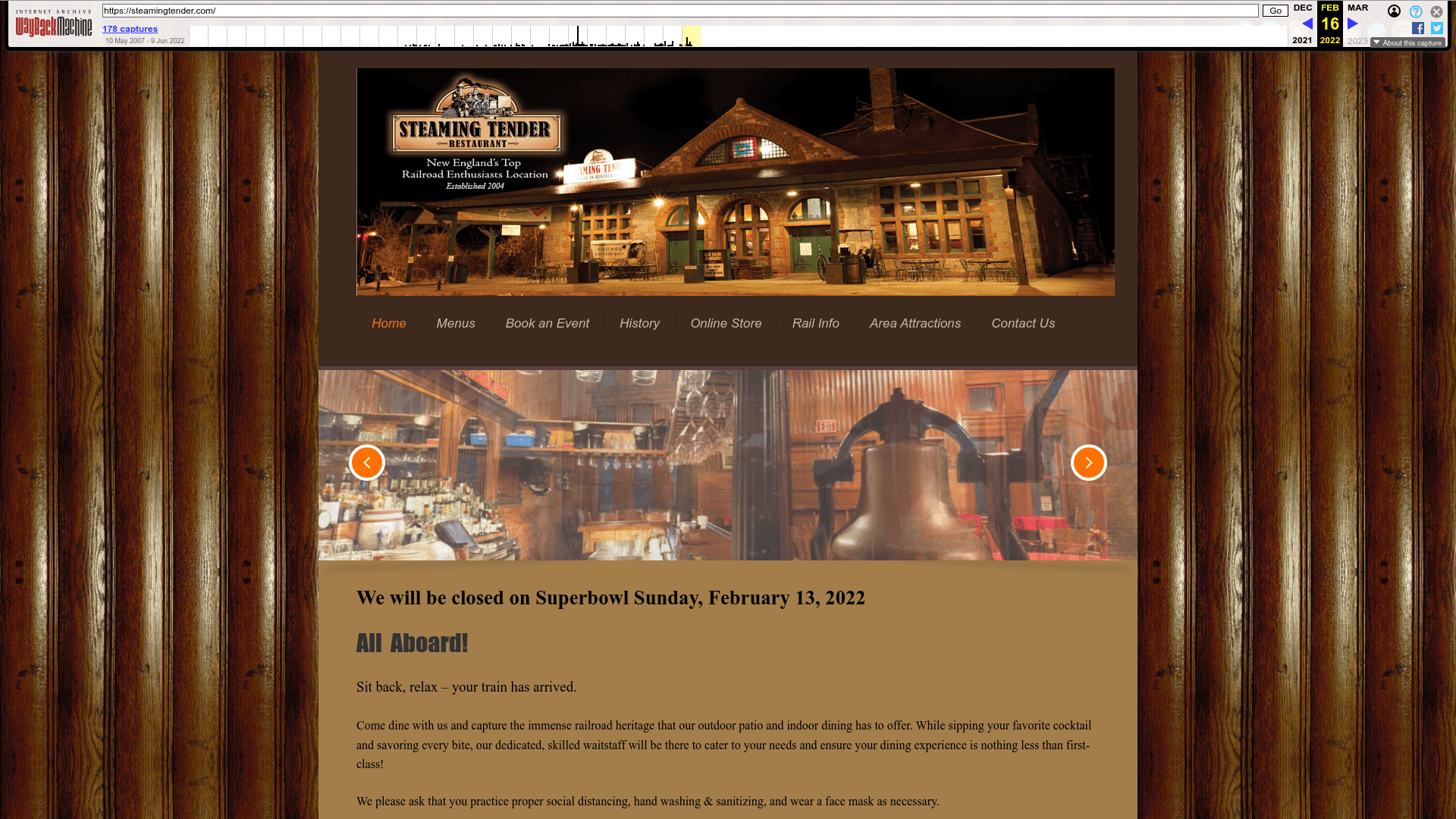 Menu
The new website would showcase the americana cuisine, the train-theming, and the most important part of a restaurant: the Menu.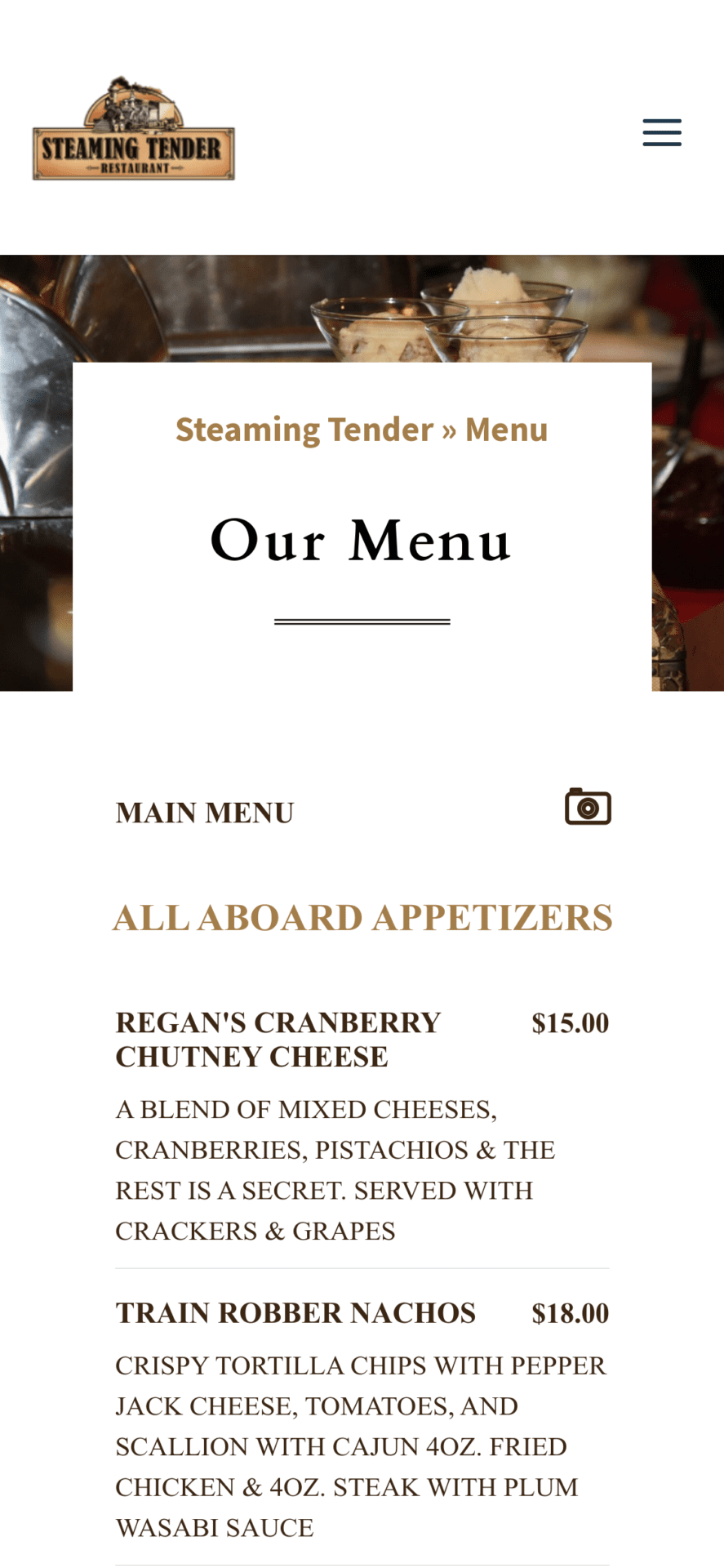 Using the Menu Sync app, we provided a single location where Steaming Tender's menu can be edited. Once updated the menu will sync to their website and to directories like Foursquare, Yelp, and TripAdvisor.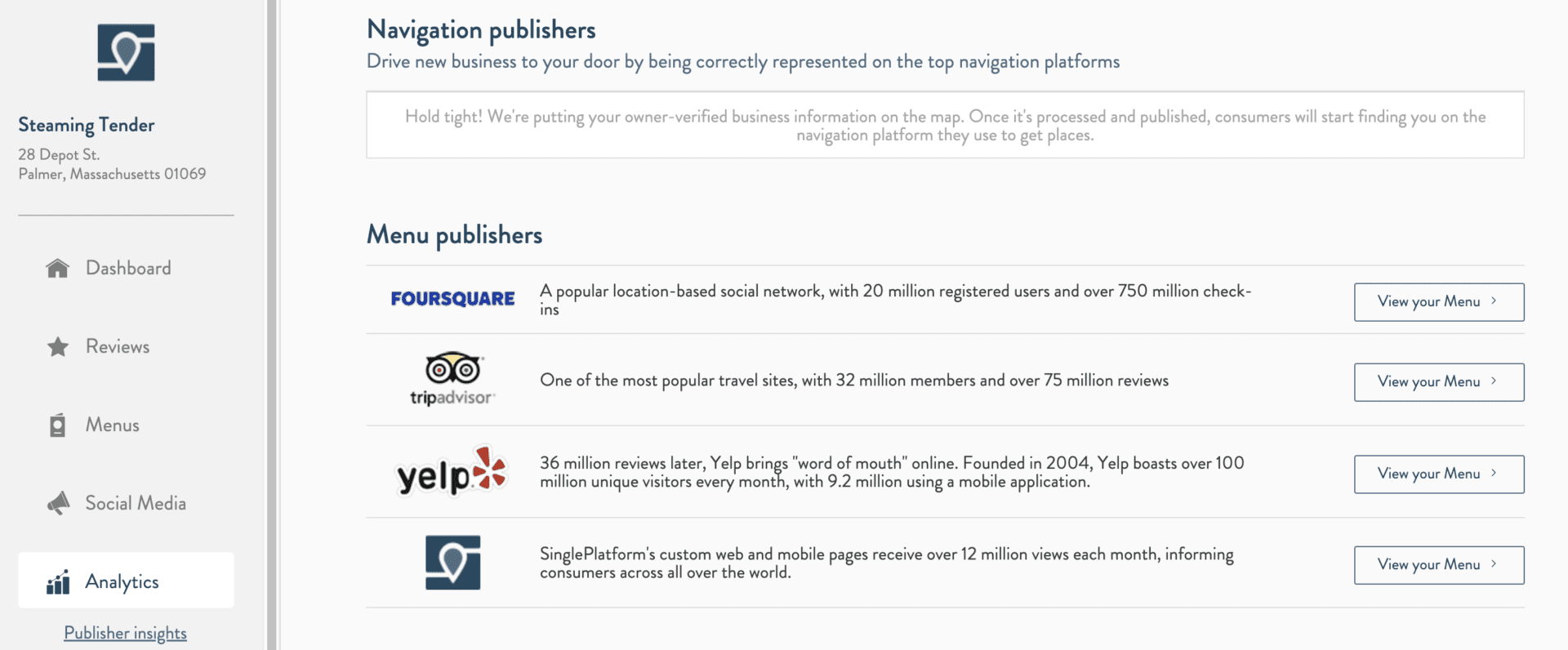 New Website
Built on WordPress, Steaming Tender's new website uses a custom Divi design that is clean, easy-to-navigate, and brings attention to the content.
The web copy and video footage was developed to convert more visitors into customers and showcase the train-themed experience.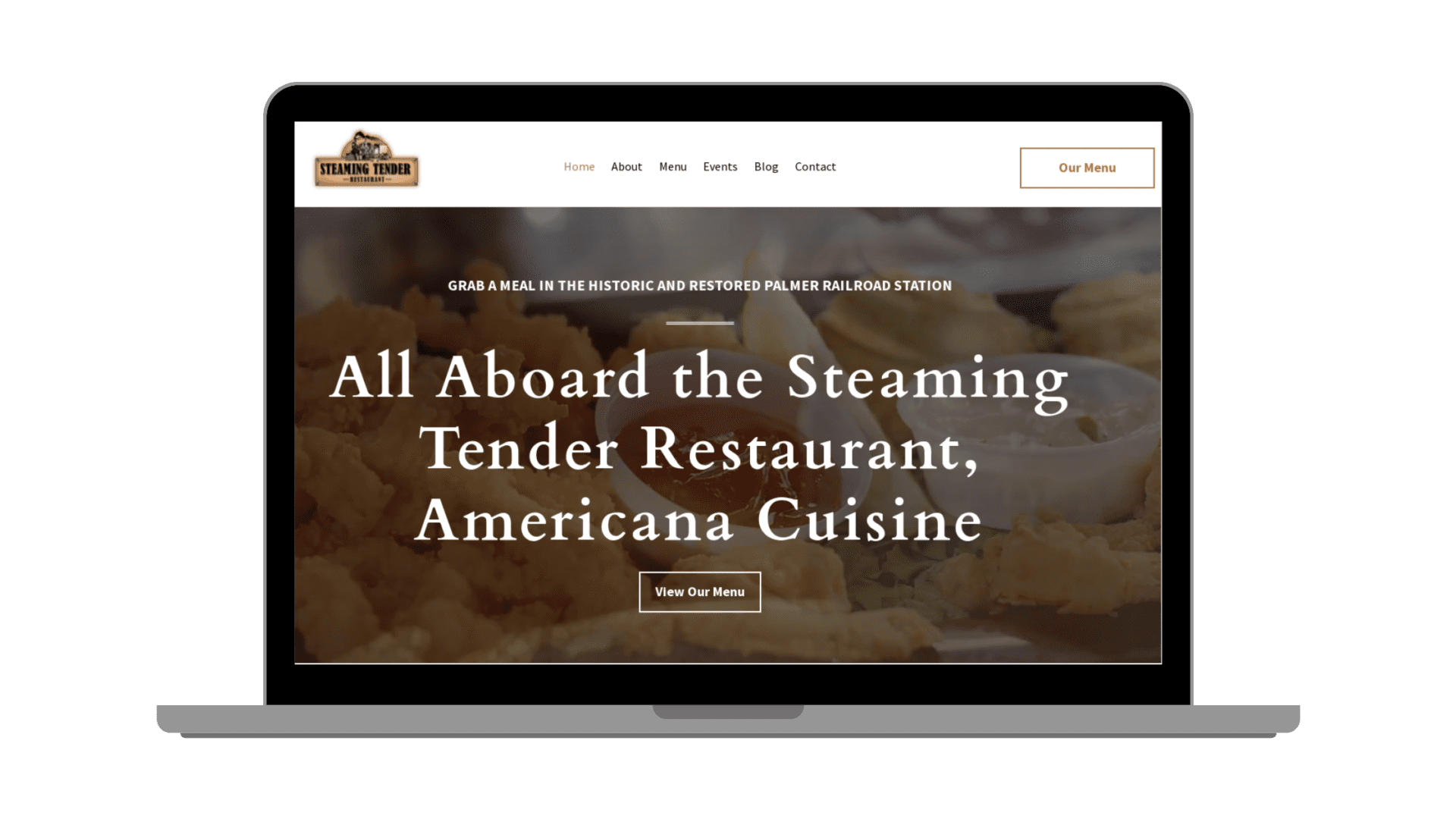 Multi-Location Business
Steaming Tender is part of a multi-location business that is branded as The Lamothe Block.
The Lamothe family has two other themed experiences in the Trainmaster's Inn, a train-themed high-end hotel experience right in the heart of Palmer, Massachusetts.
The Inn is next door to Antique Junction, an antique store that carries vintage jewelry, vintage furniture, train memorabilia, and much more.
In order to help them manage the multiple locations, we provided our Business App and Local Online Business Toolkit.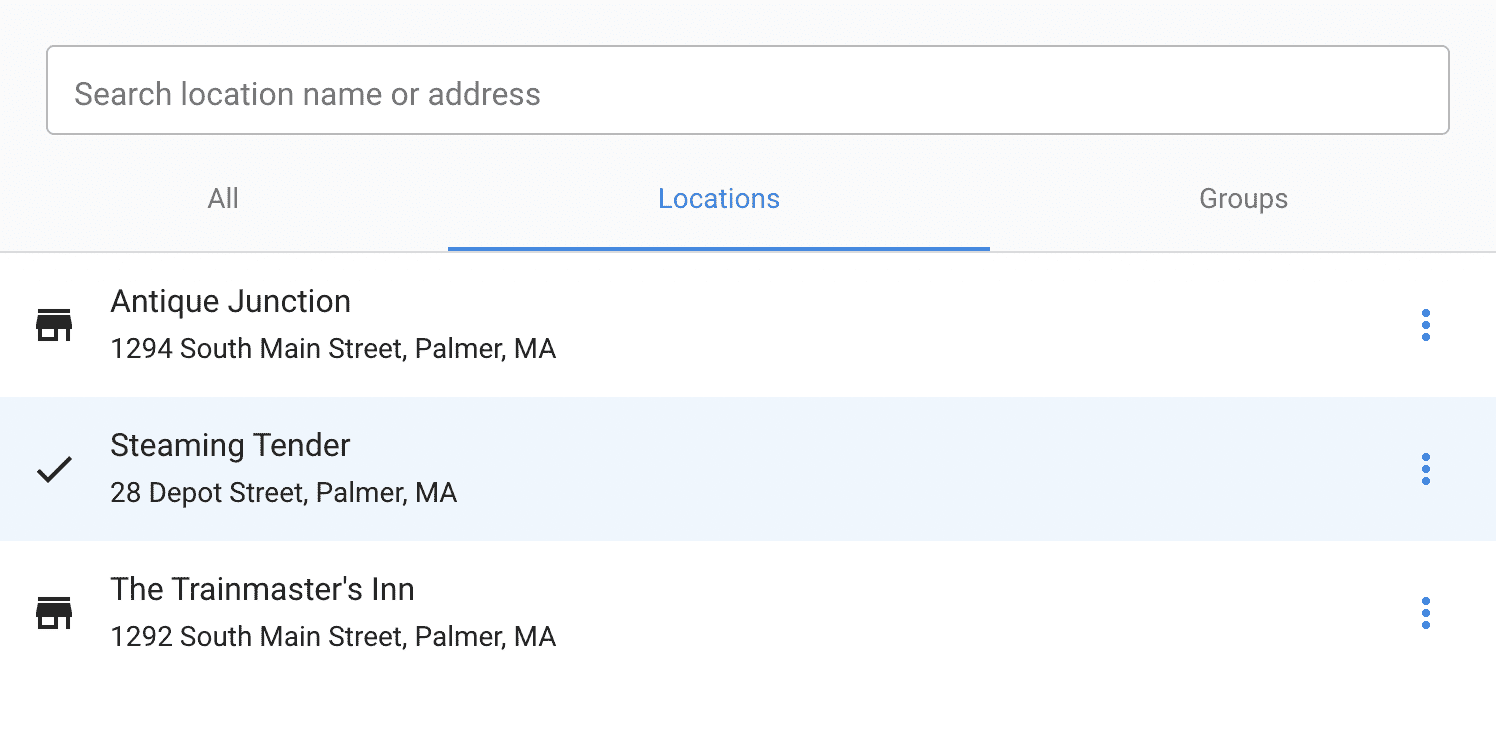 Having one dashboard to manage the marketing for all your locations gives insight into how each business is performing.
Multi-location brand management makes marketing each business easier, and provides transparency into each campaign.
Steaming Tender Project
This project included unique challenges that only restaurants face. Adding their menu online across multiple listings is a challenge.
Managing multiple businesses from one dashboard makes marketing easier, and the added drone footage is always a fun touch.
If you'd like more information about this project, please contact us.