Local Online Business Toolkit
Everything a Growing local business needs to succeed online
The most powerful all-in-one digital marketing toolkit to help grow your business and impact your community.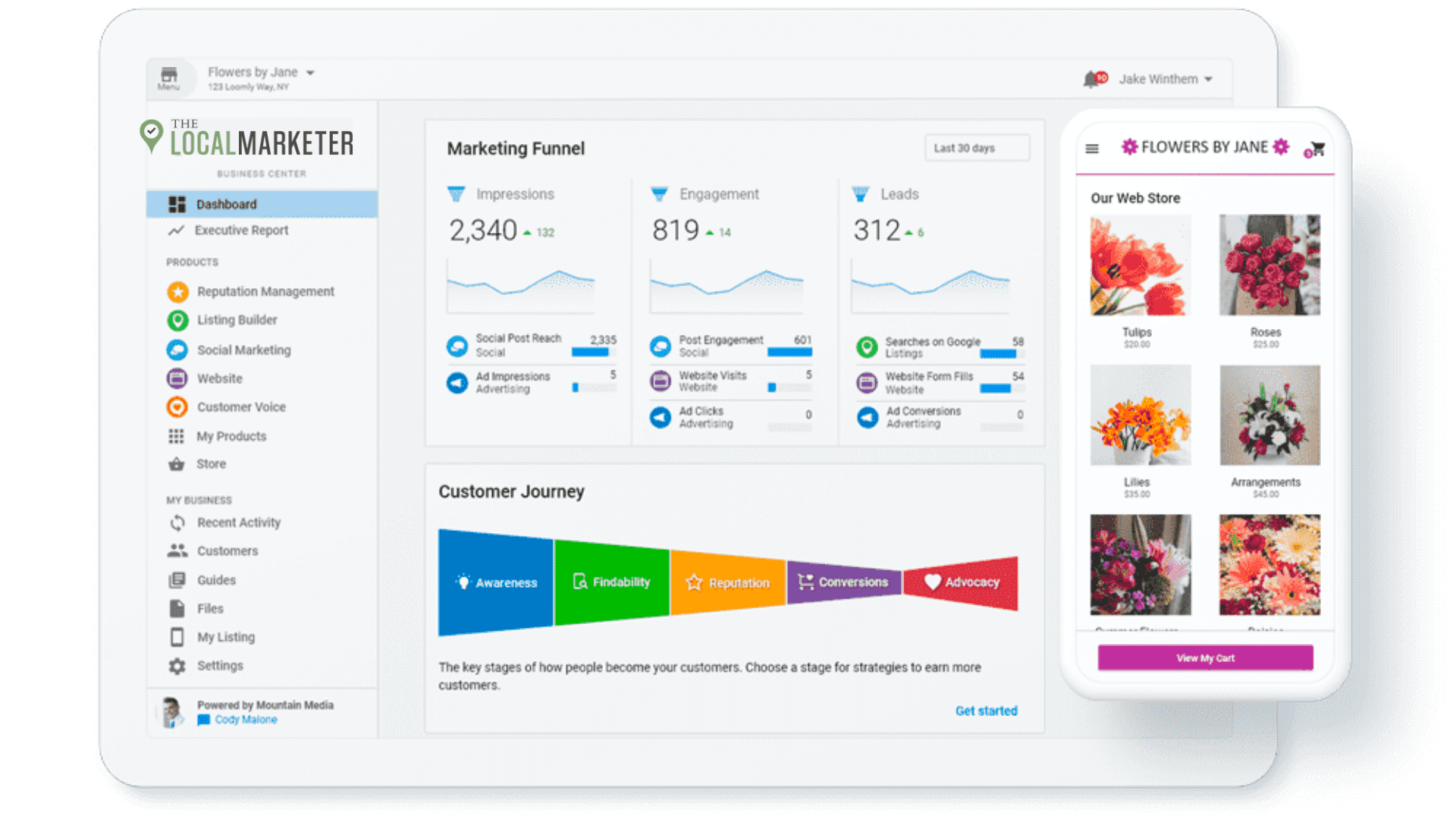 Essential Local Marketing Tools
Every business needs to build a strong online presence, acquire new customers, and drive more sales.
Everything you need in one Dashboard
Customer Voice
Use email templates to request more reviews for your business and build your online version. The Express version has a limit of 15 emails per month.
Social Marketing
A social media marketing tool that makes it easier to create posts, grow your audience and measure your efforts. The Express version allows you to post to Facebook and Google My Business.
Reputation Management
Take control of your online reputation, easily respond to reviews, and gain access to customer insights. The Express edition allows you to manage Google and Facebook reviews.
Listing Builder
Get found in local search and own your listing information with Listing Builder. With a few clicks, you can instantly update your business information across multiple sources.
Advertising Intelligence
Bring your digital advertising campaigns from multiple platforms under one roof for easy comparison.
Build a fast, secure, and beautiful WordPress website. The Express version comes with e-commerce templates and integration with WooCommerce.
WHY THESE TOOLS?
Establishing a strong digital presence is key for the success of any local business. You need to be found by more customers, engage with your clients, and promote your products online to beat the competition.
Covid-19 makes it extra challenging, especially for small businesses that are not online and e-commerce enabled yet. Partner with your Trusted Local Marketing Expert and get these tools for free!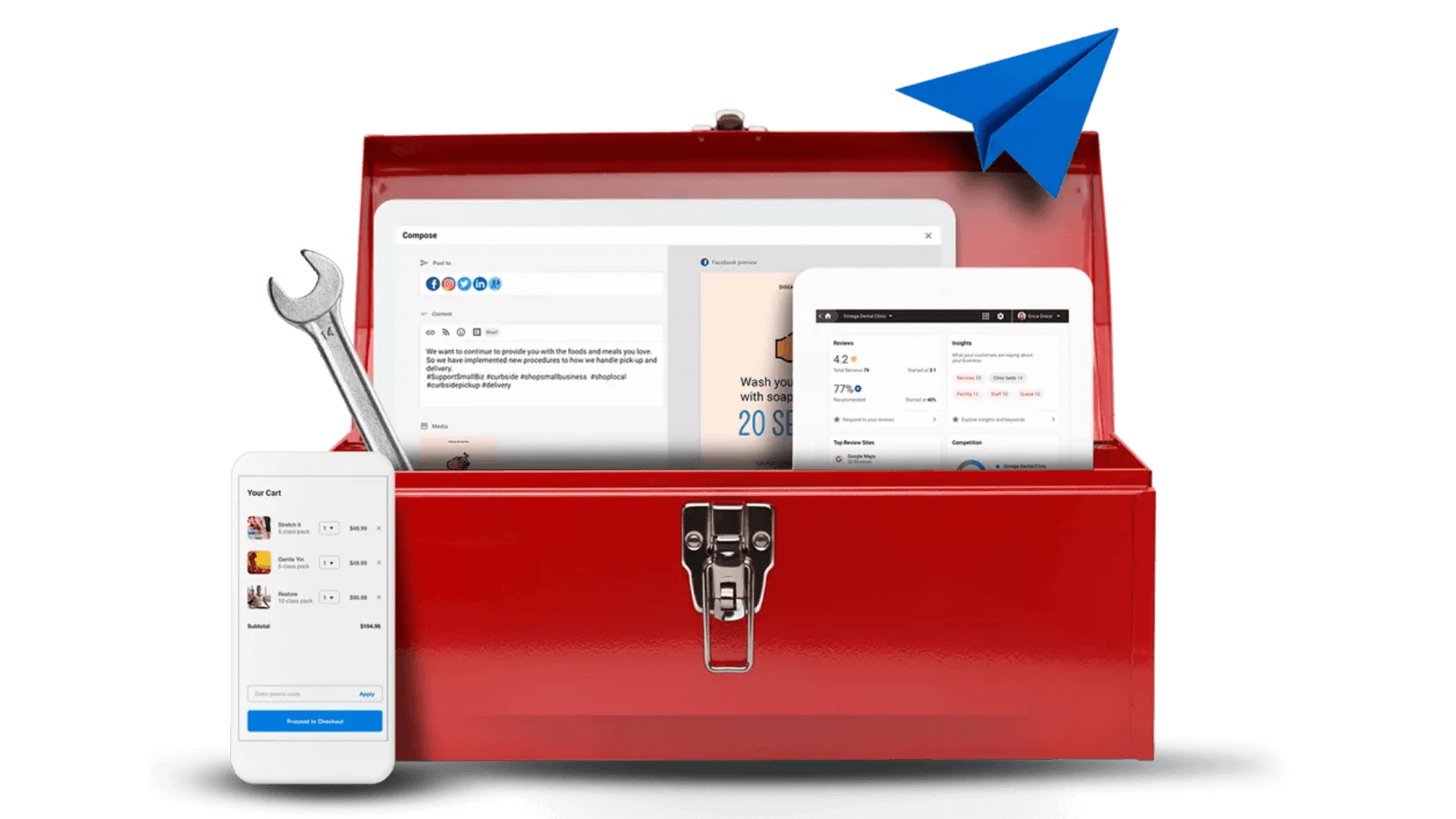 Let's Get Started
How can you delay this any longer?