Digital advertising comes in various forms, including display advertising (those
banners you see on websites like YouTube), sponsored ads (like the ones on
Google and Facebook), and search ads, just to name a few!
But where should you begin?
With countless online options available, effectively reaching your target
audience will still require some effort. Fortunately, using digital advertising
to convey your message is simpler than you might think.
Table of Contents
Choose the Best Platform
In 2008, only 24% of people in the United States had a social media account. But
now, that number has jumped to an impressive 81%. While traditional forms of
advertising like TV and newspapers still have their place, most companies are
shifting towards digital advertising for the majority of their needs. And who
can blame them?
In 2016, industry giants Google and Facebook controlled almost 76% of the total
revenue growth on the internet. Not only that, but in the third quarter of that
year, Google and Facebook together held a staggering 99% of advertising growth.
And this number is only expected to keep rising. So why settle for anything less
than the best? Choose the right digital platforms and get your brand noticed.
Understand Your Audience
Understanding your target audience is a powerful tool for successful
advertising. Why is it important? Well, not only does it give you an advantage
in reaching the people most likely to purchase your product or service, but it
also helps you choose the right platform and technology to deliver your message
effectively. However, it's crucial to note that capturing their attention is
just the beginning.
To truly resonate with your audience, advertisers must know exactly what to say.
Compelling content has the ability to move people and drive product sales. It
keeps audiences engaged, entertained, and coming back for more!
Be Unique
Here's an interesting fact: the average clickthrough rate for display ads in all
formats is only 0.09%. Throughout the day, as soon as people open their browsers
in the morning until they watch their last cat video before bed, they are
bombarded with countless digital ads. By the time they arrive at work, they have
seen so many ads that they will probably only remember one or two, if any at
all. That's why it's crucial to have the most creative content on the web in
order to achieve that coveted click.
Back in the late 2000s, YouTube celebrities Rhett and Link became instant
sensations as the "Commercial Kings." Their clever and often outrageous videos
garnered millions of views for small businesses. How did they do it? By making
parodies of cheesy retro-style TV ads. Now, I'm not suggesting that you have to
start singing catchy jingles from the 90s or wear fake mustaches, but you can
definitely win over large audiences by being entertaining and authentically
yourself. So, go against the norm and dare to be different!
Discover the Power of Interactivity
As technology continues to evolve, the way we consume media is changing. More
and more people are turning to streaming platforms like Netflix, Roku, Hulu, and
YouTube for their entertainment and news. And this shift has a significant
impact on digital advertising – it means that interactivity is key!
Interactive ads have a much higher clickthrough rate, around 6 percent, compared
to most digital ads which usually only get a fraction of one percent. So, if you
want to capture the attention of your audience, it's time to embrace
interactivity.
Gone are the days when a simple ad could entice potential customers. As a
restaurant owner, a snappy ad alone won't cut it anymore. Instead, you need to
captivate your audience with eye-catching videos, hilarious one-liners, or
captivating calls to action. By giving them the freedom to explore and engage,
you empower your potential buyers.
Rather than telling customers what to think, show them why choosing your product
is the best decision they can make. Let the power of interactivity guide them
towards making a purchase.
Keep it brief and impactful
Avoid excessive verbosity! Concise messages that leave a lasting impression and
steer clear of overused phrases are highly effective in the realm of digital
advertising. Capture readers' attention with a memorable joke, a clever
one-liner, or a swift wordplay.
Tug at Heartstrings
When Coca Cola launched their Remove Labels campaign, they sent a powerful
message about not judging people based on appearance, but rather on what they
say. Whether your message is serious or humorous, it should always come across
as genuine.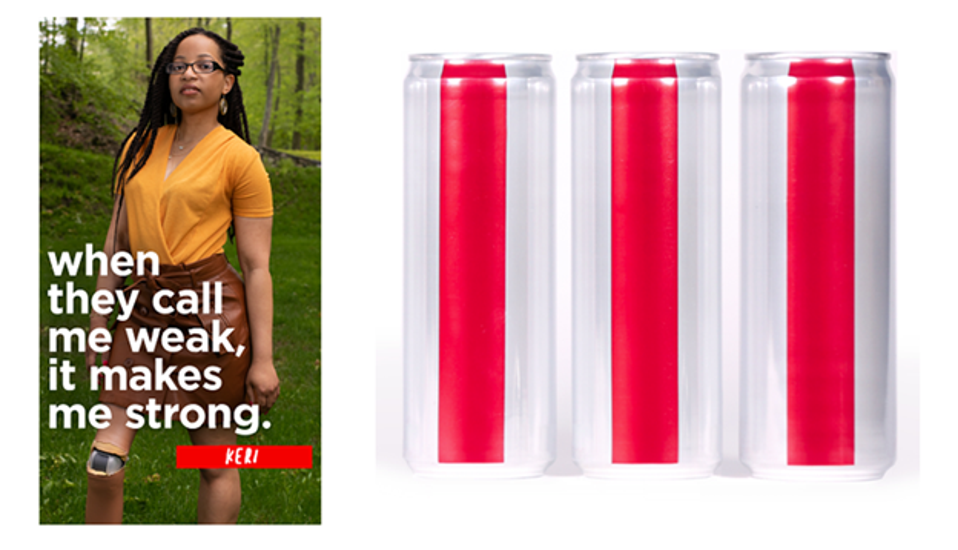 Today's audiences are intelligent and crave more than just basic marketing
tactics. They want captivating content that goes beyond the surface of a product
and connects with them on a deeper level. That's why successful campaigns
nowadays break away from traditional methods and opt for a more authentic
approach.
While word of mouth still has an impact on local businesses, the key is to give
people something positive to talk about. The most important aspect of your
digital advertising campaign should be establishing a connection with your
audience. A little bit of passion can take you a long way.
Conclusion
Successful digital advertising captivates viewers' emotions and engages them
with humor. It takes them on a thrilling ride, evoking memories and nostalgia.
Most importantly, no matter your approach, ensure that you forge an emotional
connection with your audience. Leave them amazed, intrigued, or deep in thought,
filled with warm and fuzzy feelings. Craft a digital ad that leaves a lasting
impression and attracts attention to your brand. Remember, if you find your
message enjoyable and entertaining, your audience will too!
Want more local marketing insights? Yes, please!