Local Online Marketing for Growing Businesses
Save time with premium done-for-you web design, SEO, and digital marketing services proven to grow your local business. Get started with a Snapshot Report and see how your business is performing online today!
"emails and calls started rolling in!"
Roberto set up our website and shortly thereafter emails and calls started rolling in! Roberto is always available when needed and gave great advice on how to help grow our online presence.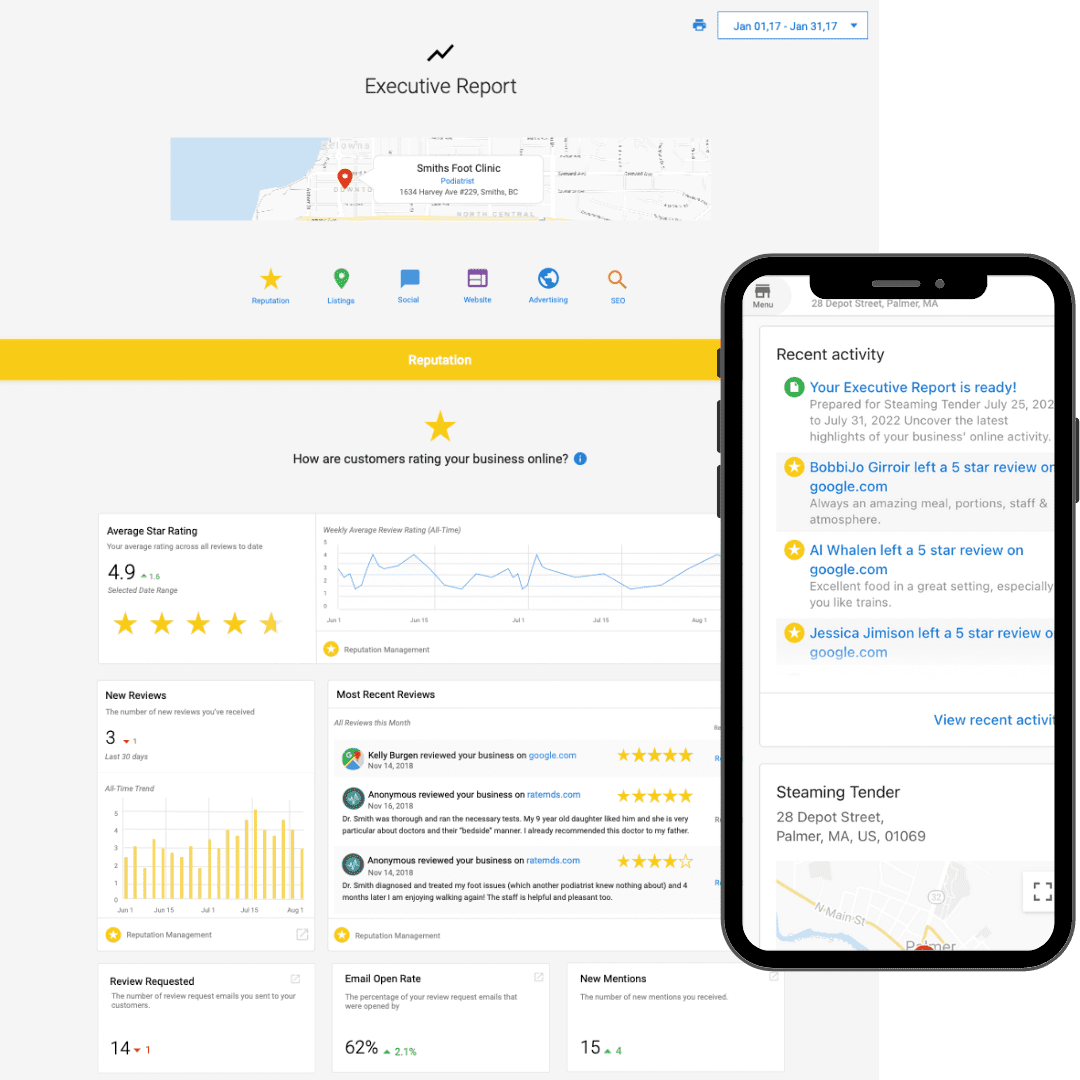 Take the Guess-Work Out of Marketing
Our Executive Report shows proof your marketing campaigns are working over time. Each month you will see evidence of the value we bring with full transparency.
Find key performance indicators from across the customer journey. Including Reviews, Listings, Social, Website, SEO, and Advertising.
Compare metrics to see long-term trends and contextualize changes over time! E.g. "You may have received fewer website visits from Google Maps this week, but since you've started, your website traffic has more than tripled."
Everything Your Local Business Needs to Succeed Online
Use our all-in-one local online marketing dashboard to help grow your business! Get fully-automated marketing tools, apps and services to bring your customers along the journey from brand awareness to loyal fans. Watch the video below to learn more.
Local Online Marketing Designed to Grow Your Business
Bring awareness of your brand to local consumers searching online for your product or service. Once they find you, help them make it an easy decision to buy from you by building trust, and answering their questions.
Do you know what clients are saying about you online? We make it easy to control your business's reputation online.
Brand
Not sure where to start? We've got you covered with a wide variety of brand strategies and proven marketing techniques.
Showing up in search results is the first step towards attracting new clients and customers. We make it easy to get found online.
Everything you need to start growing your business online, in one easy to use toolkit. The Local Marketer is here to help!
Digital Ads for Devon Lane
Generating Phone Calls
Increasing Web Traffic
Targeting Locals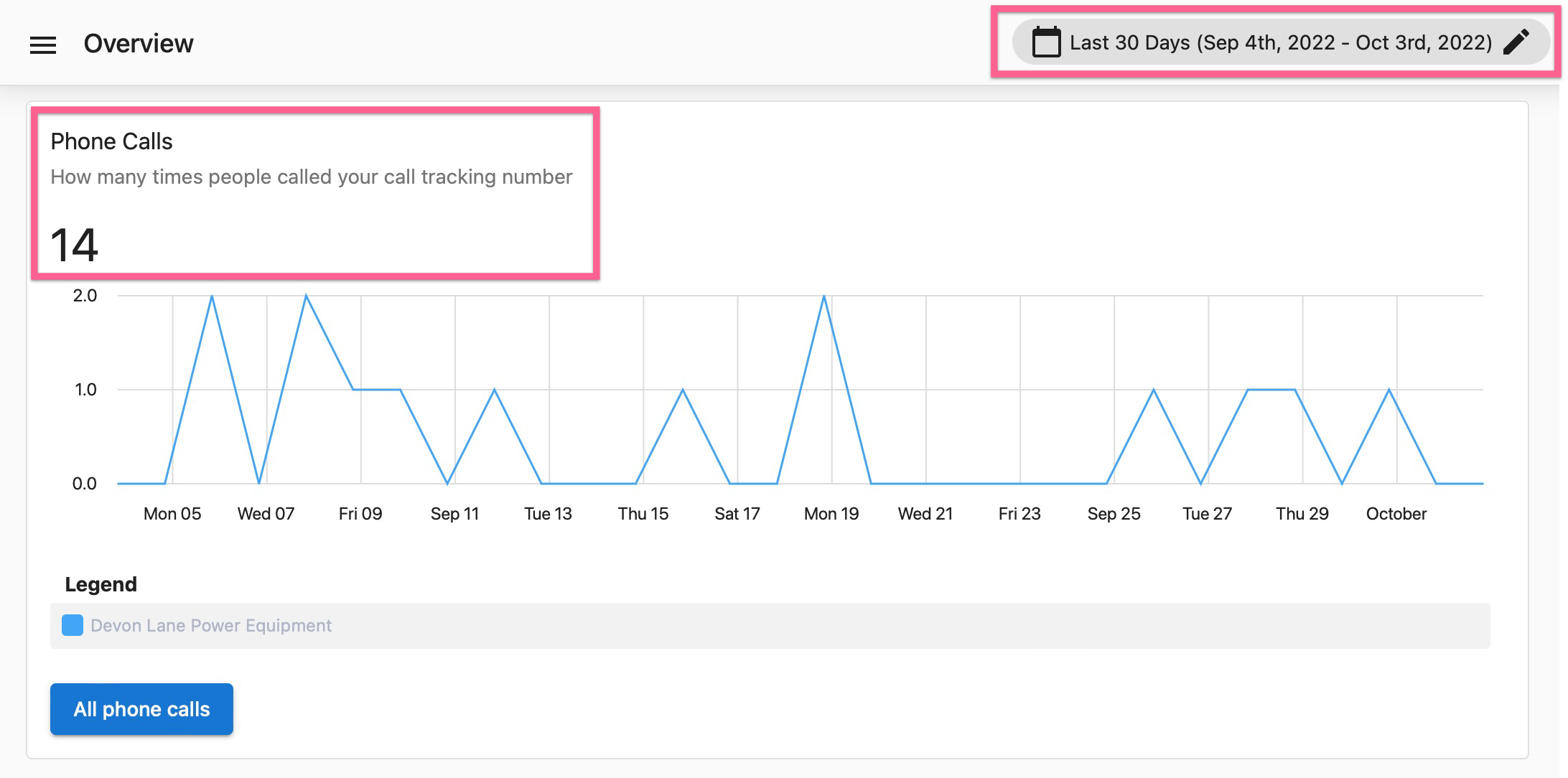 Local Marketing Success Stories
We recently started working with Roberto from The Local Marketer for our landscaping company's digital presence and we could not be more happy!
Very professional and knowledgeable. Takes the time to understand the clients needs.
They put our business on the internet map in a big way. Great customer service, fast response, flexible, knowledgable and top notch to work with. Highly recommended!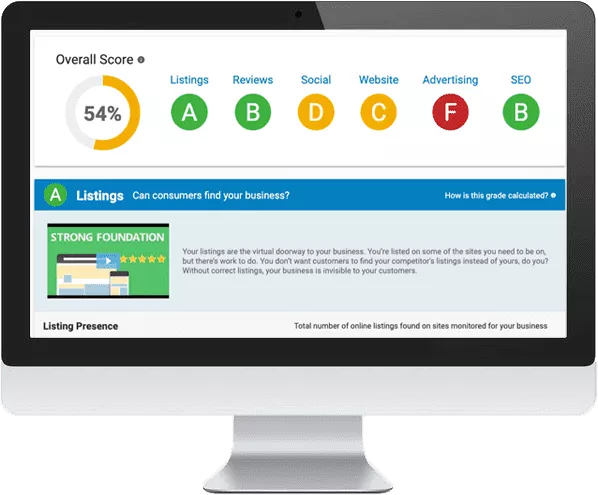 Get Started With Us Today!
Posting to social media, responding to customer reviews, building your website, monitoring your Google listing… doing digital marketing right takes a lot of work. That's why we're here to help. Get in touch with us today to learn more about how our services can help you grow your business online.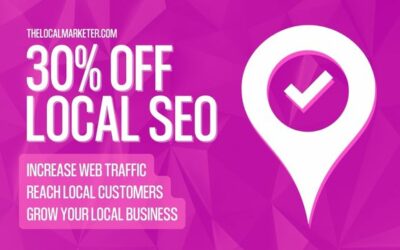 Up to December 31st 2022, our base local SEO package is available for 30% off! Our SEO services are proven to... Increase your web traffic Reach your local audience And grow your local business Reach more customers by adding our industry-leading Local SEO services to...
read more