The Local Marketer
Powerful Digital Marketing
for Local Businesses
Local businesses need help growing. We provide marketing tools and solutions to help businesses reach their local audience.
Do You Want Your Brand To Have Greater Reach?
Social Marketing
Post to all of your social platforms—including Instagram, Facebook, Twitter, and LinkedIn—with one login.
Forget billboards! Engage with your audience where they're spending most of their time: online. Reach out today to get started.
A website is your company's storefront online. Make a great impression—and convert customers—with a stunning website!
Listing Management
No matter where your business shows up online, we'll make sure all information is accurate so customers can find you.
Reputation Services
Do you know what clients are saying about you online? We make it easy to control your business's reputation online.
Brand Strategy
Not sure where to start? We've got you covered with a wide variety of brand strategies and proven marketing techniques.
SEO
Showing up in search results is the first step towards attracting new clients and customers. We make it easy to bring your business online.
Everything you need to start growing your business online, in one easy to use toolkit. The Local Marketer is here to help!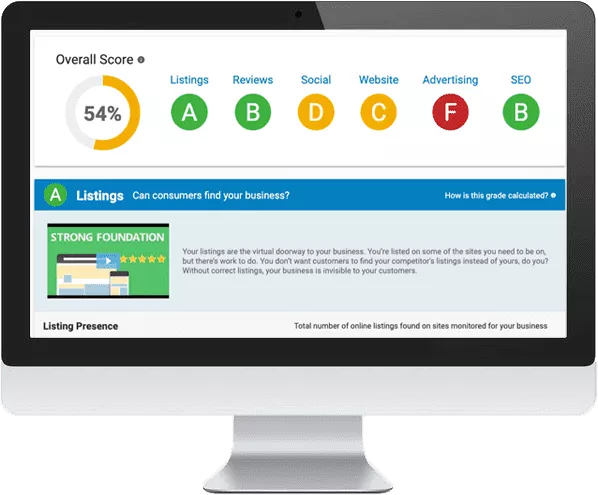 Get Started With Us Today!
Posting to social media, responding to customer reviews, building your website, monitoring your Google listing… doing digital marketing right takes a lot of work. That's why we're here to help. Get in touch with us today to learn more about how our services can help you grow your business online.