We worked with Shimmer Hair Designs to complete a one-page web design project that gives them the foundation to engage their visitors online with a mobile-friendly, and fast-loading website.
Using beautiful professional photos and an easy-to-read modern design, customers can see the professional VIP treatment they will receive when they book an appointment.
Room To Grow 🌱
We generally do not recommend a business create a one-page website for a variety of reasons. However, when a business is in need, and has a limited budget, it is better to have a one-page website than to have no website.
In the case of Shimmer Hair Designs, she now has room to grow by adding more content through blog posts, and service pages that will allow her to elaborate on the value she brings to her community.
Having those additional pages will especially help with local search as it gives more information for search engines to crawl and index.
Professional Photography 📷
An important component to any website are the photos used to showcase the business. My good friend and brother-in-Christ, who happens to be a professional photographer and film professor at UMass Amherst, Davey Bendiksen, was able to capture some wonderful images and bring Amanda, the owner, her staff, and her beautiful hair designs to the forefront.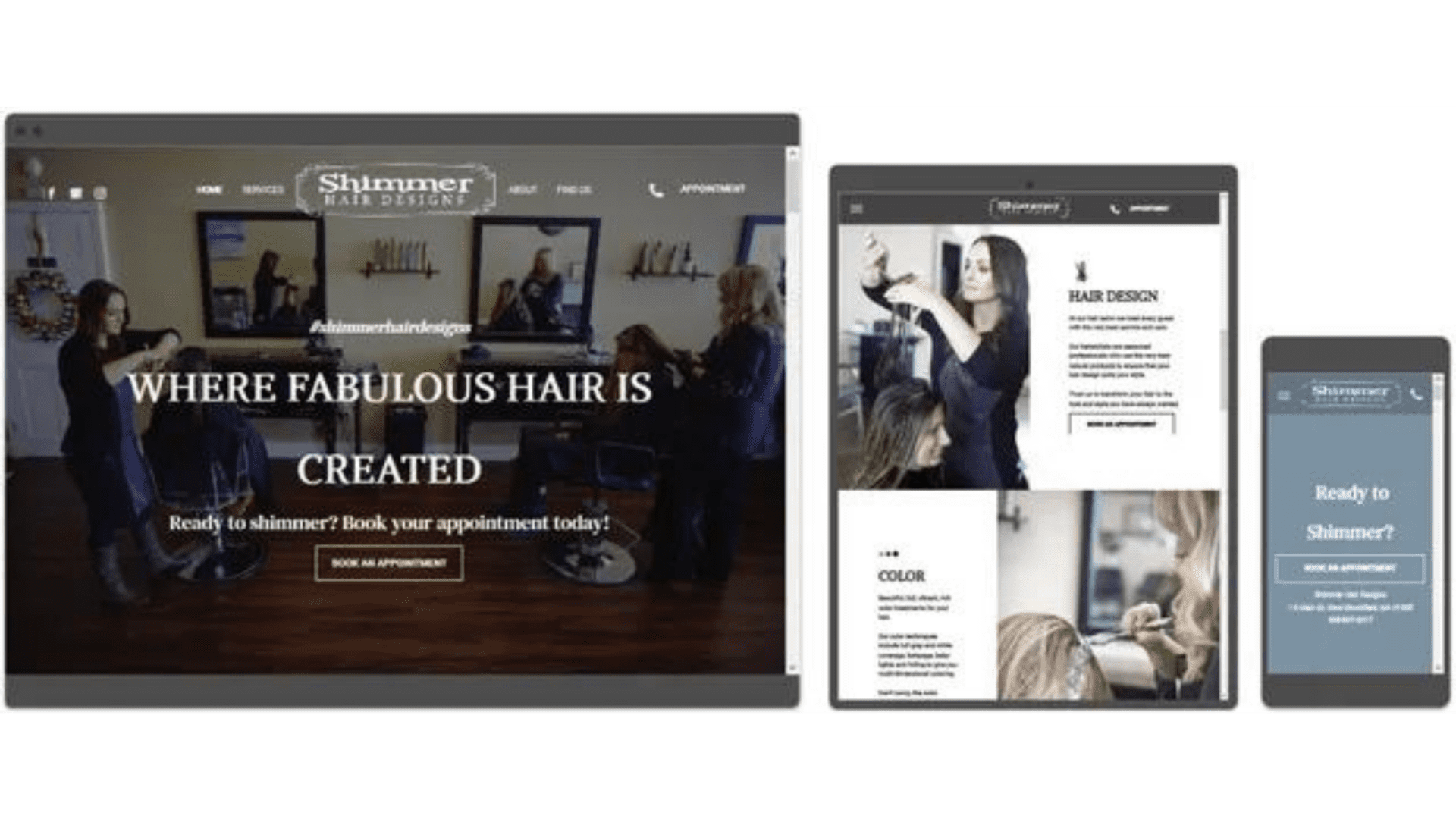 His photography also added a coherent style to the website. His post-processing of the photos allowed him to add a consistent the warmth and tone to all the photos used on this site, and you can see the consistency of the work.
How It Is Going
Since publishing the site in late 2019, this one-page site has steadily grown in search traffic month-over-month even during the COVID-19 pandemic.
Keep in mind, Amanda's business is located in a very rural part of Massachusetts, where the population is very sparse, and her customer base is in the dozens, not hundreds or thousands.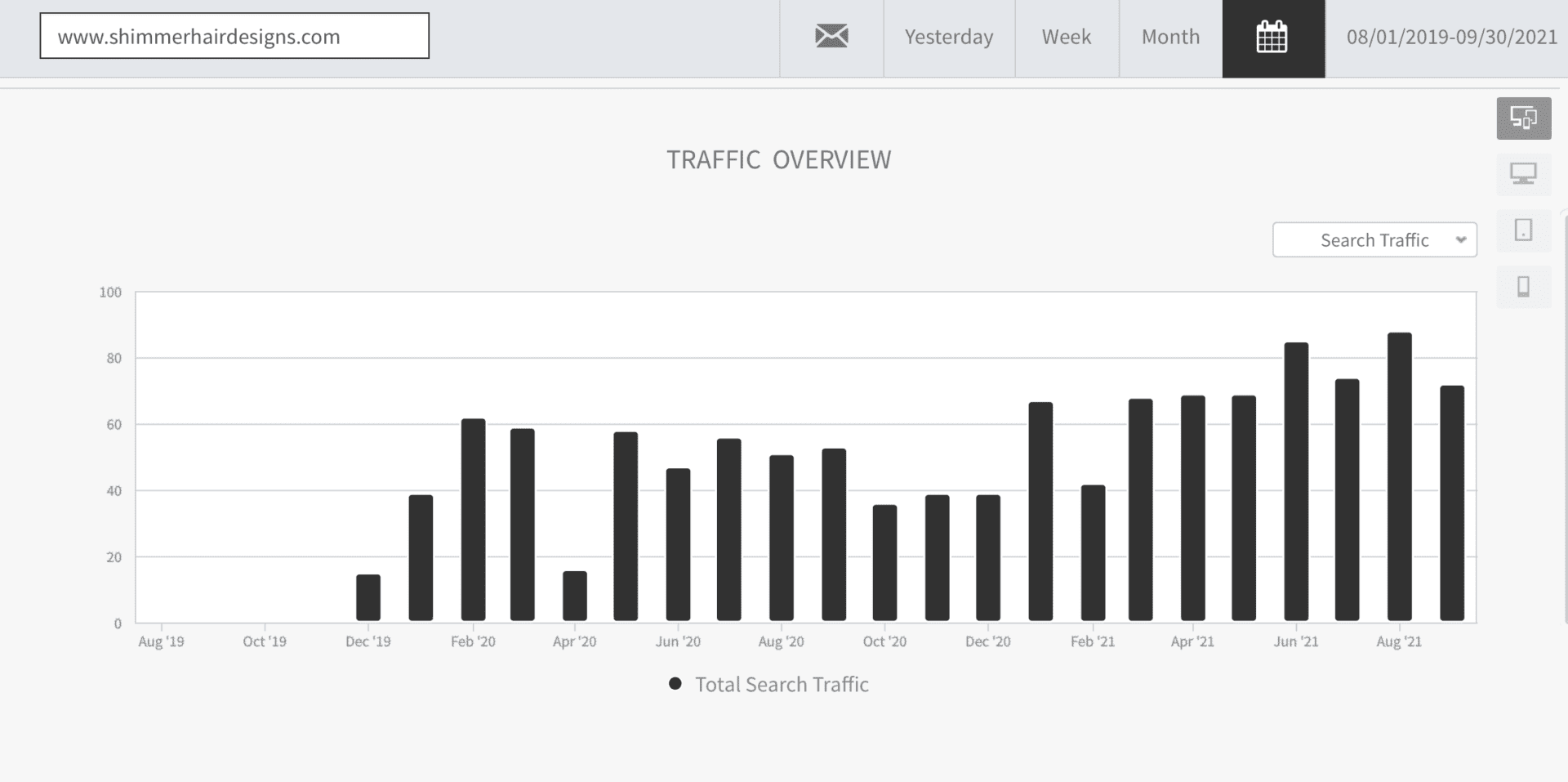 As you can see, from December 2019 to September of 2021, organic search traffic has steadily increased, meaning her business website is consistently getting discovered in search, even with only one page.
Again, with more content, her business website could rank for more keywords, and reach a larger audience. However, for local searches like 'salon', 'hair cut', and other relevant terms, her site continually is attracting more and more visitors.
Learn More
If you have any questions or comments on this project, or would like to get started on your own web design project, please schedule a call.