House Matters Renovations of Hampden, MA needed a simple website that showcased their masterful work in order to build trust. Stephen Toth and his team work on their customer's homes.
Visit House Matters Renovations at www.housemattersllc.com
Winning their business can be difficult because, let's face it, we don't want scammers in our home. That's why I built this site to showcase testimonials from real customers, along with real before and after photos.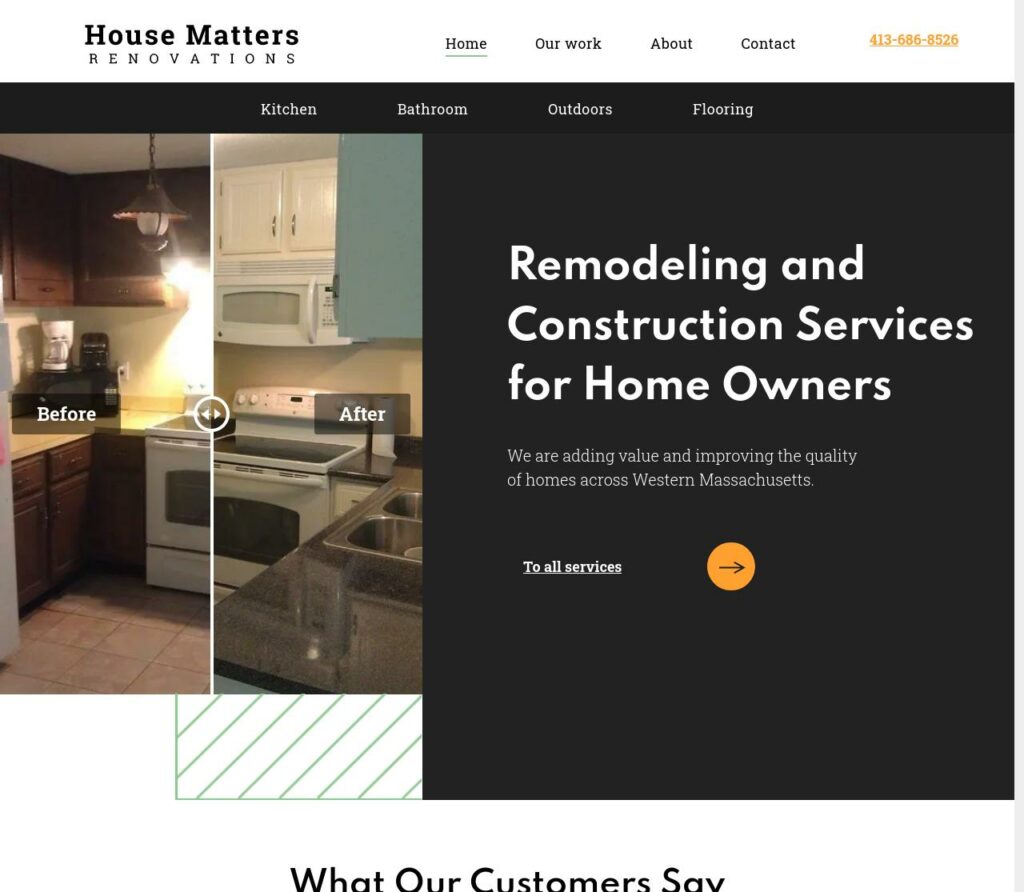 Lots of Before and After Photos
A key feature across the website is the use of before and after photos showing the remodel before House Matters Renovations starts their work.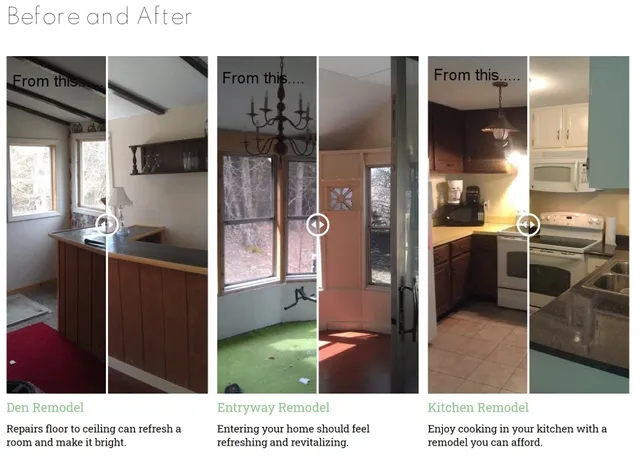 The after photos allows a potential customer to see how the space turned out afterwards in order to showcase the quality of their work.
Clear Call-To-Action on Every Page
Every page of on House Matters Renovations' website contains a large footer with a clear call-to-action. Inviting each visitor to 'talk about your project' allows for a low-commitment action to take place.
Per the owner's request, you won't find a request for a quote, or the option to schedule an appointment. Stephen Hoth, the owner, wants to simply invite the visitor to a conversation about how they want to improve their property.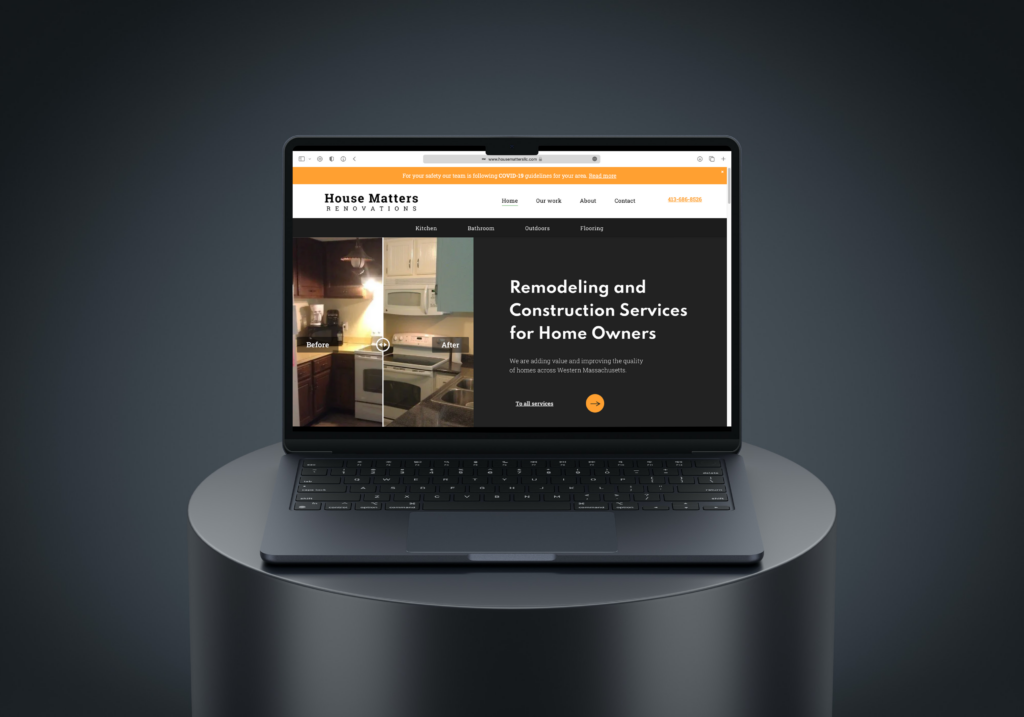 House Matters Renovations Web Design Project
Completing this web design project was just more than creating content, clear calls-to-action, and before and after pictures.
To ensure the new website could get found in search, setting up Bing Webmaster Tools and Google Search Console are a part of every project.
I also make sure to add Google Analytics, connect it with GSC, then add basic goals to measure conversions of click-to-calls and form submissions. Even though those goals may not result in a new customer, it's a way to measure a successful engagement with a new lead.