While there are dozens of local SEO checklists online that tell you how to improve your local online presence, it is very difficult to complete those long checklists. That's why we have created this short list of the most impactful tasks for local search.
Each individual task on this checklist should take less than 30 minutes. Of course there are exceptions like when you have to wait for verification. Make sure to visit each link and read the instructions before you begin. Here's how to use this checklist.
HOW TO USE THIS LOCAL SEO CHECKLIST
Choose one task: Look over the checklist and see which task you want to do today. If you're not sure, start with in the section titled The Basics.
Read instructions: Each task contain or link to instructions along with resources on how to best complete it. It is best to try and read through those instructions before you begin.
Complete the task and monitor the results: After completing an item on the list, keep an eye on your web traffic, phone calls, and walk-in visitors. Start asking customers how they discovered your business.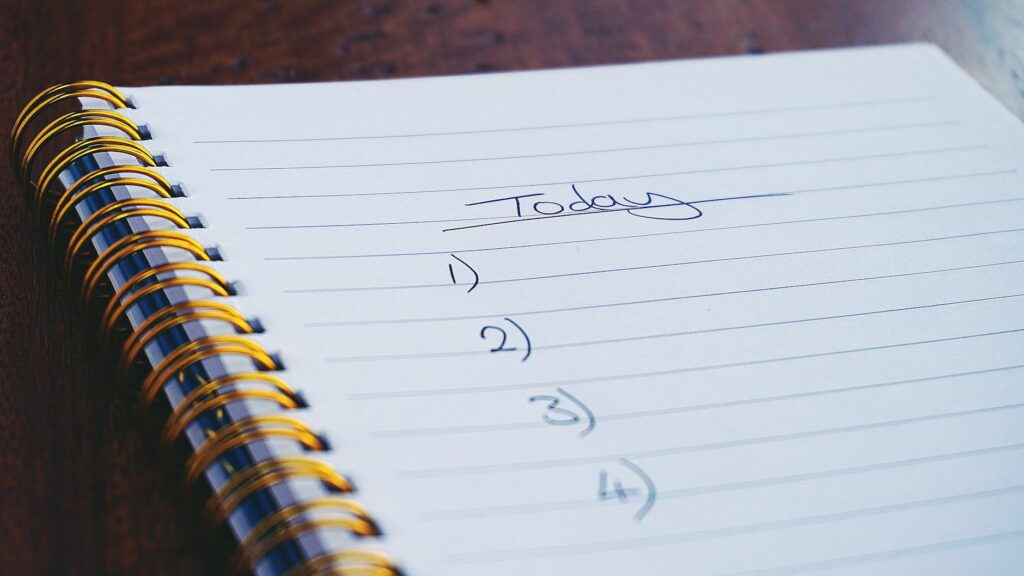 P.S. Local SEO can be difficult and time consuming. If you'd like to skip all the hard work, feel free to check out our Local SEO Service.
THE BENEFITS OF LOCAL SEO
There are 3 main benefits to improving your website for local search.
MORE FOOT TRAFFIC: According to an Access National Consumer Study, 93% of consumers don't travel for more than 20 minutes for their day-to-day needs. Appearing in local searches will boost foot traffic.
MORE WEB TRAFFIC: Local SEO makes it easier for people who are within proximity of your business to find you online. This leads to more visits of your site, giving you the chance to turn them into a customer.
REDUCE MARKETING COSTS: Local SEO increases local visibility online, putting your business website front and center for customers in your area. This is often more effective than flyers, newspaper ads, and even social media marketing, reducing marketing costs.
THE BASICS
Start here to get your website indexed on search engines and provide the best user experience for your visitors.
Setup Bing Webmaster Tools: Just like GSC, BWT is how to ensure Bing sees, crawls, and adds your website to its index. Visit https://www.bing.com/webmasters to get started and read instructions my post Bing for Local Business.
See if your website is on Google: Just because your site is live and published, does not mean Google and other search engines can see it. To check if Google can read your website you can search for it by using the following query. Go to Google and type 'site:yourdomain.com' without the quotes.
Next are business listings.
BUSINESS LISTINGS
Build on online presence for local searches, add backlinks to give your website, and make your hours of operation and location easy to find.
Claim or Create your Google Business Profile: GBP is a free listing that Google provides to help them promote their businesses online. It is important to make sure all your information is accurate and to add lots of photos. Visit https://www.google.com/business to get started.
Claim or Create your Yelp listing: Yelp is a business listing website that was started in 2004. Yelp listings rank for a wide range of keywords with local search intent. Having your business appear on those pages attracts visitors. Visit https://biz.yelp.com/claim to add your business for free.
Ensure your business name, address, phone, and website are accurate: Having accurate business information across all your business listings is critical for local SEO. If customers see inconsistent information about your business, it causes confusion and makes them suspicious. Keep this in mind when using call tracking numbers.
Add Photos and Videos to each Business Listing: On each business listing, make sure to add lots of photos of your business. Upload pictures of the interior, exterior, products, and your team. If you can, add video showing where to park, and what it looks like to enter the business.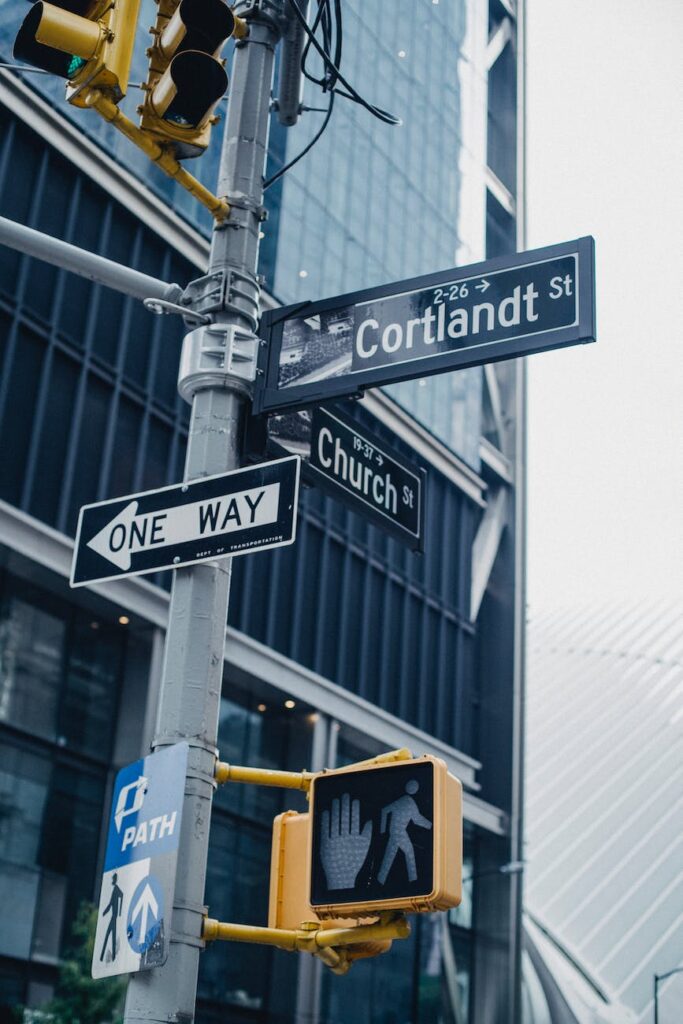 Time to improve your web pages.
ON PAGE LOCAL SEO
Update your website with relevant content to help search engines better understand what your business is all about.
Add your City and State to the Home Page Title: Including the location of your business in the page title adds context and relevance to the website. You can find instructions on how to edit Title tags on different website types on my post 13 Ways to Boost Your Website's Visibility in Local Search.
Add your City and State to the Home Page Description: If web page Titles help users understand what a web page is about, then page Descriptions do the same for search engines. Add your business location to add context and relevance to help search engines know understand what the page is about.
Add your Business Name, Address, and Phone Number to the Footer: Don't frustrate visitors by hiding your business contact information. Most business websites include their contact information in the footer of their website. Make it easy to find that information in the place they expect to find it.
Quickly Explain What You Offer for Whom and Where: Within seconds of visiting your website, every visitor should be able to understand what you do, where you do it, and what problem you solve. For example, have your homepage say you provide Bookkeeping Services for Businesses in Columbus, Ohio.
Assign a Keyword Theme to Every Page: Assigning a keyword theme to each page will help you target what customers are looking for on Google. For example your Pet Store website can have a page dedicated to Dog Toys and target keywords like 'dog toys', 'dog chew toys', 'canine toys', and more.
Begin promoting your website.
OFF PAGE LOCAL SEO
Building links back to your website and getting your brand seen by locals are off-page SEO tasks that will bring attention to your business online.
Join a Local Chamber of Commerce: Local Chambers will share your website with other members, and provide a business listing on their website. This will provide a reputable backlink to your website, and give exposure to consumers looking to support local businesses.
Sponsor Local Sports Teams and Local Events: Promoting your business at local events brings awareness to your brand. It can also lead to local backlinks to your site from municipal and event websites. Find local events on sites like meetup.com, chillwall.com, or eventbrite.com.
Reach Your Audience on Social Media: Use social media to share local and relevant content. This does not mean join every trending social network. Instead choose one that fits your brand and consistently add content that leads visitors back to your website.
Keep an Eye on Competitors: Understanding what your competitors are doing can help you learn where to reach more customers. Take notice if they have a large audience on another social network or getting a lot of reviews. Be willing to learn and adjust your approach.
Subscribe to Help a Reporter Out: HARO is a free resource that journalists use to find sources for their articles. They'll often ask for an expert in a specific field, or a local business owner to quote. This can lead to backlinks to your website and mentions of your business.
Keep reading for more resources.
GET HELP WITH LOCAL SEO
As you can see from the checklist, there is a lot involved in marketing your local business online through search engine optimization. The good news is we have a wealth of resources to help you grow.
Local Search Coaching: A one hour coaching session gives site owners actionable steps on what pages need to be addressed so they can get found online. Your search audit is a comprehensive crawl of your site to find issues that are holding it back, and your best opportunities to improve search visibility.
Local SEO Services: Monthly local SEO services will help your business rank for keywords and build authority for your brand online. Each month we will improve your website by addressing technical issues and update the content to rank for keywords that match your customers' search intent.
Wrapping Up
We are glad you using this checklist to improve your website and grow your business. Make sure to download a one page PDF version to keep track of your tasks. If you have questions, please leave a comment below or schedule an online consult.